FILTER BAG
The convenience and economy of liquid bag filtration is now feasible for filtration applications that previously required other more expensive systems. Because demanding or critical applications can be complex, is available to perform a no-obligation analysis of your process. Learn how one of these high performance filter bags can work in your system,whether your system already exists or is in the design stage.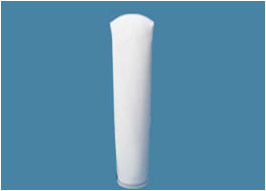 The filter bag pushes the boundaries of bag filtration technology far beyond traditional designs. With efficiencies filter bag Strongard Corp provides cost effective filtration solutions for demanding applications. Models assure users that particles from the range of 1 to 25 microns can be removed effectively while delivering long service life.
High performance, needled felt bag filter media lasts 2-5 times longer than ordinary felt media.
Available in polypropylene (POXL) or polyester (PEXL), these 100% welded bags, with ring, seal better in critical conditions. Models are FDA and EC compliant filter bags for food contact.
All welded construction eliminates the bypass that can occur in standard sewn filter bags.
Welding technology produces a super-strong seam that will stand up to the most demanding applications without failure.Ring seal is standard on all filter bags. This pressure actuated sealing ring actually improves its seal as the differential pressure increases. To help prevent unwanted fiber migration filter bags are manufactured with a proprietary downstream surface treatment.
The Filter Bag That Works Better Than a Filter Cartridge
Filter bags bring a new, high-performance alternative to applications requiring absolute filtration.
Their progressive density depth filtration delivers high efficiency (up to 99.9%) and long life like a filter cartridge with all the convenient features of a bag filter. In comparison with other filtration technologies, delivers lower operating costs while retaining the ease of change-out typical of a bag filer.
Snap Ring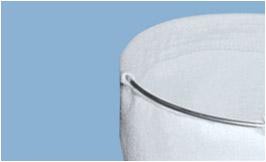 A heavy duty sewing process is used by Strongard Corp to construct all SNAP-RING Filter Bags. A solid ring, of either plastic or metal, is sewn into the top opening of the filter bag. This ring seals the bag into the filter housing.
Strongard Corp follows strict engineering standards in sourcing raw materials and in the manufacturing process of all filter bags to ensure that they are 100% silicone free.
Whether you have a filter vessel there is a SNAP-RING Filter Bag that will fit it perfectly. So no matter what type of filter vessel your application uses, you can take advantage of the performance benefits afforded by a SNAP-RING Filter Bag from Strongard Corp.
| | |
| --- | --- |
| | Super strong sewn seam withstands the most demanding applications. |
| | Part of fabric is cut away to illustrate how the ring is stitched into the fabric. |
| | Choose the best ring material, plastic or metal, for your application. |

Key SNAP RING Applications:


Automotive
Food and Beverage
Chemical Processing
Paints, Inks, Resins and Coatings
Electronics
Petrochemicals
Municipal Water Treatment
Industrial Water Treatment
Pulp and Paper
Pharmaceutical
Lubricants, Metalworking Fluids
Solvents
Ring Material Stainless steel • Carbon steel • Polypropylene • Nylon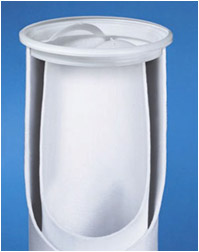 The best of both bag and cartridge filters in one revolutionary new filter element. Take advantage of the best of both bag and cartridge filtration with Filter Element, a new development in filtration technology. Usually bag filters are larger than cartridge filters but easier to handle and more cost effective. Now design brings the best of both systems together high flow rates in compact vessels or a longer lifetime and extended media changing cycles in standard size vessel all at a reduced cost.
The combination of highly efficient filter media, enlarged surface area, better dirt-holding capabilities and a reduction of the residual liquid volume retained in the element are all compelling reasons to consider your filtration applications.
Standard filter elements are available in both polypropylene and polyester extended life needle felt media with sealing ring.These two materials are very versatile and will perform well in a majority of applications over a wide range of temperatures.For special applications elements are available with other media choices. Basically, any weldable filtration media can be use to construct element for your application.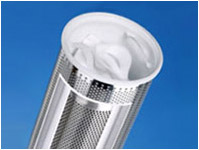 Multi-layered construction is also possible for applications that require it. Using melt-blown polypropylene media,available with high micron retention ratings, and with selective absorption characteristics as well.
Automotive
Pulp and Paper
Applications:
Paints, Coating, Inks, Dispersions
Pharmaceutical
Water and Water Treatment
Food Processing
Solvents
Chemical Processing
Lubricants, Metalworking Fluids
Edible Oils
Parts Cleaning Solutions
Potable Water, Beer, Wine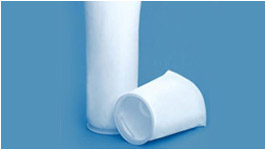 Oil removal filter bags were developed for the filtration of coatings in the automotive industry. The filtration design allows pigments to pass through the filtration layers , while retaining impurities and removing silicone oil and other crater forming substances.
The LCR-118/128 are designed for e-coat applications at flow rates no higher than 45 gpm/size 01 and 90 gpm/size 02.

The LCR-119/129 are designed for e-coat applications with higher flow rates up to 60 gpm/size 01 and 120 gpm/size 02.

The LCR-130 extended life bags are designed for extra adsorption capacity and high amounts of oil at 90 gpm/size 02.

The LCR-135 bags deliver high removal particulate and oils from clear coat where pigment removal is not an issue, flow-rate 30 gpm/size 02.
Applications :-
Automotive, Parts Manufacturing, Chemical Process, Industrial Water, Metal Casting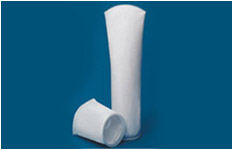 Applications requiring polypropylene or polyester felt filter bags can take advantage of the all-welded construction afforded by Filter Bags. These bags, made from silicone free materials feature super-strong welded construction rather than sewn seams. This construction ensures that nothing bypasses the filtration media through holes in sewn fabric.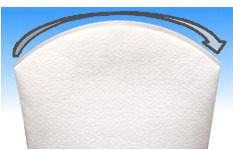 A proprietary construction processes produce a reliable, durable filter bag. All seams are fully welded, producing strong,reliable joints with no by-pass or loose sewing thread. Seams are both strong and flexible, allowing the filter bag to conform to the restrainer basket. The seam edges are heat sealed,eliminating possible loose fibers. This results in a filter bag with durable performance for the most demanding applications.
Applications:
Automotive
Municipal Water
Food and Beverage
Industrial Water
Chemical Processing
Pulp and Paper
Paints, Inks, Resins and Coatings
Pharmaceutical
Electronics
Lubricants, Metalworking Fluids
Oil and Gas
Solvents