Strongard Corporation (M) SDN BHD was founded in 2002.(Formerly known as Strongard S/B) establish at 1995. We are pleasure to introduce our company as an industries supply and engineering service company. In general fabricator in technology. Process equipment, plant, automation, engineered solution provider. Specializing and expertise in Steam Trap and Solid to Liquid Filtration of Synthetic Fabrics Other products like Pump and Fluid Handling Power Transmission Product and we are Authorized Agent/distributor for the following products.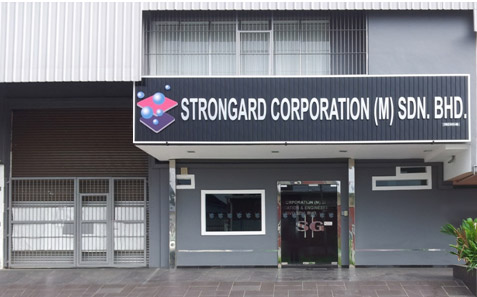 Strongard Corporation infrastructure in concern with Asian base infrastructure can address your needs in the area of sourcing products, technical support, and project management along with the establishment and maintenance of a consistent pipeline feeding your facility and supply chain management solutions include.
We had many years of experience fabricating Filter Cloth & Filter bags for service industries. Field with filtration of liquid, dust, and air filtration. Consulting & design recommended coordinating with our client to ensure smooth execution of any enquiry. For engineering, we have 8 years of experience in the fabrication of Stirrer mixers, service cooling towers, and pump pipeline calculation of flow rate head to meet customer requirements.
TLV Steam Product was engaged in consulting & engineering the steam survey. Steam saving plans completed a survey at TITAN polymer (TPC ) plant at Pasir Gudang ( JOHOR ) in the years 1999 & 2000.  
We offer consulting Engineering service equal in quality to steam products to plant owners, engineering companies and plant builder who enhances productivity by steam quality with the selected right product.

The key to securing a competitive advantage in this global economy is reducing inventory costs reducing material costs, and reducing transportation costs while maintaining quality and improving customer service. Strongard Corporation has the expertise to give you this competitive advantage. We have the experience and proven record of providing our customers with quality products and project references. Product and manufacture are expected to meet customer standards.